News
Holy Name Primary School wins Silver at Opti-MINDS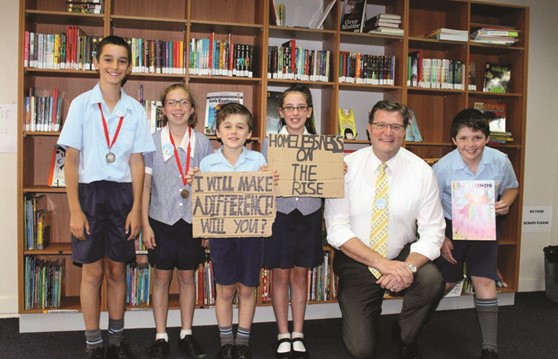 The Holy Name Social Science team for Opti-MINDS, triumphed at the state and national finals being acknowledged as silver medallists for Queensland.
Kathy Bliss, Principal of Holy Name said, "This is an amazing achievement, as it is a first for a Toowoomba regional team to achieve this level of accomplishment. We are justifiably proud of our students and staff who helped us win Silver."
As the regional winners for the Darling Downs, the young team from Holy Name attended the competition held at the University of Queensland, St Lucia Campus. The social science team that included Year 4, 5 and 6 students from Holy Name Primary school showed just what it takes to win at the Opti-MINDS Toowoomba Regional Final. Competing against more than 500 students from 26 schools in the Toowoomba region competed in one of three challenges.
Opti-MINDS is an inclusive team challenge that empowers students to be creative and think in a sustainable way and to communicate this. Students have to be flexible, they have to listen to each other, they have to be creative, and they have to develop their thinking and problem-solving abilities.