News
Early years teacher learn from an expert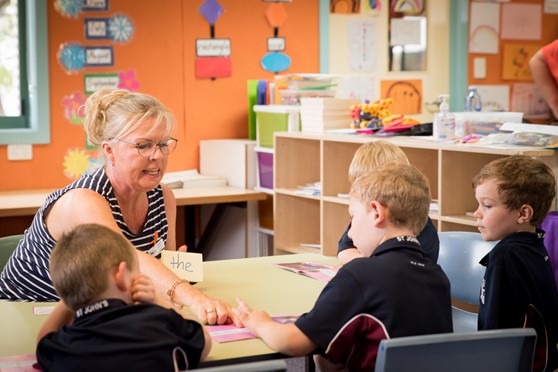 The Early Years teachers from St John's Roma, St Patrick's Mitchell and St Patrick's St George attended professional development days at St John's school recently to learn more about teaching reading.
Mrs Angela Arena from St Eugene's College in Brisbane spent five days at the school working with these teachers around a Phonological Awareness Program that will begin in all of these schools in Term 2.
Mrs Arena presented the program, modelled teaching in classes and then coached teachers in the delivery of the material.
Principal Donaugh Shirley commented, "This type of professional development is second to none to bring about change in practice. To have an expert here in Roma for a week working with all of our staff, ensures that everyone receives the information at the same time in the same manner."
Teachers from Prep to Year 2 took part and are very excited about the prospects for the future.
The Phonological Awareness Program is a precursor to a reading program that will be rolled out across the Toowoomba Diocese in 2017.