News
Director: Teaching and Learning interviewed by students about the new reading strategy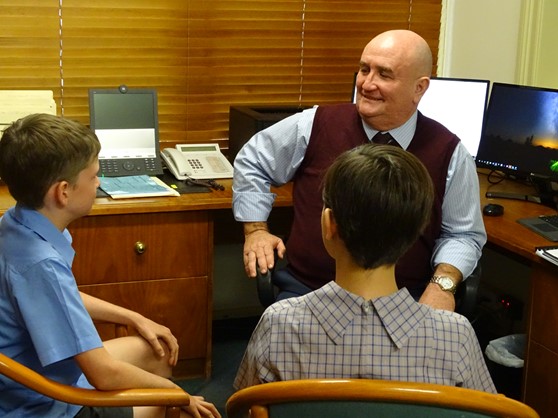 Toowoomba Catholic Schools new Reading Improvement Strategy is to ensure that all students are successful in learning to read and that all teachers are using the best strategies to engage their students.
Recently, Mr Jim Midgley was interviewed by two students from Mater Dei Primary School, who wanted to know 'why reading' and 'how will this make a difference'.
Please visit the Toowoomba Catholic Schools Teaching and Learning site to view the interviews and to find the answers to these questions and many more posed by Matthew and Ariana.
http://twbtandl.weebly.com/reading-strategy.html