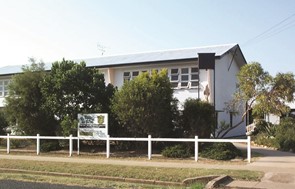 [ - ]

[ + ]

Clifton
St Francis de Sales School

St Francis de Sales Primary School is located in Clifton, Queensland Australia and provides a faith based
education for students from Prep to Year Six.
St Francis de Sales, Clifton is a Catholic School dedicated to the total education of each child in an atmosphere created through Christian values.
Our goal at St Francis de Sales is that children learn things that are of value, both for the present and into the future.
Enrol your child...