Media releases
School-Based Apprenticeships on the rise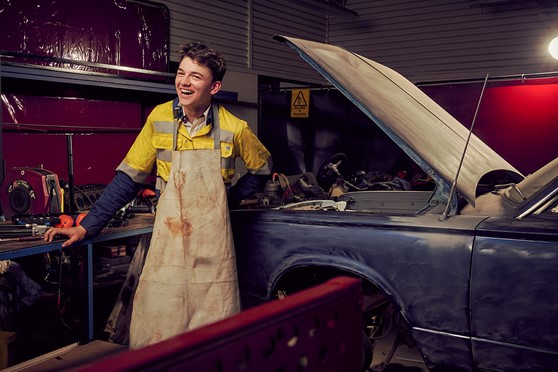 For over two decades, the Toowoomba Catholic Schools Office (TCSO) has been supporting students to build rewarding careers through the undertaking of a school-based apprenticeship or traineeship.
The centralised School-Based Apprenticeships Program (SBA) supports students from 12 Catholic Secondary Schools and Colleges across the Toowoomba Diocese to attain an apprenticeship or traineeship while still at school across a wide range of industries throughout the Darling Downs and South West region.
Students can achieve a recognised vocational qualification by undertaking meaningful, hands-on experience across industries such as carpentry, mechanical technology, hairdressing, retail, business, early childhood education and care, automotive technology and hospitality.
A unique program, only found in the Toowoomba Diocese, continues to go from strength to strength, with a record of 410 students participating in an SBA in 2022.
The coordinated approach of the schools and TCSO have ensured that the benefits of SBAs to schools, students, employers, parents and the wider community are well known; and students are very well supported to incorporate an SBA as part of their personalised senior schooling learning plan.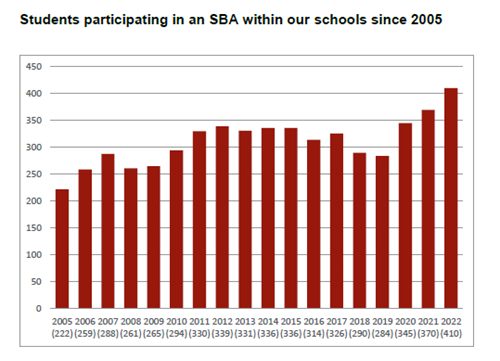 The SBA program plays a valuable role of skills training in building the capacity and capability of our current and future workforce. Many employers have been a part of the SBA program for a number of years and now see this as a key part of their recruitment strategy.
Karen Coulston, Manager of the SBA program said, "It is wonderful to have a growing number of students every year undertaking a school-based apprenticeship or traineeship across a diverse range of industries. The opportunities the employers provide to our students is truly appreciated."
"The team at TCSO supports our SBA participants via regular contact with students and their employers. It is really rewarding to see students successfully complete or convert their SBA to full-time work or apprenticeships and become productive members of our community," said Karen.
"This mentoring of our young people, as they work towards their career goals with a realistic exposure to work, is invaluable. It also assists in building workforces through 'on the job' learning and skills," said Karen.
The SBA program creates an excellent opportunity for students to gain real-world experience and a formal qualification and is a great way to start a career.