Media releases
Recording a song about identity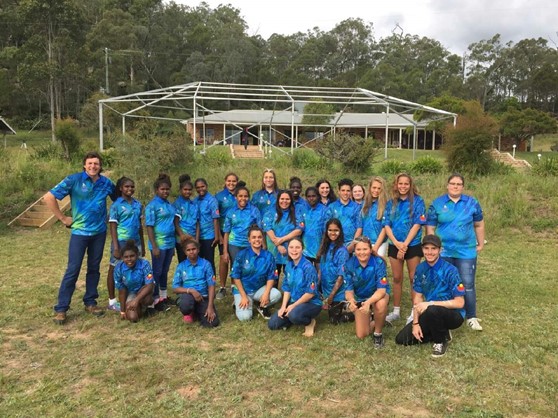 Last week twenty-three Aboriginal and Torres Strait Islander students participated in 'Identity Matters' project at Cooby Dam.
The event was an exciting three day music and media project with well-known singer songwriter Josh Arnold.
Students from Years 6 -12 at St Saviour's College, St Joseph's College, Youth and Community Learning Centre, St Thomas More's and St Ursula's College worked with Josh Arnold to write their own song about identity and what it means to them to be a young Aboriginal and/or Torres Strait Islander person today.
"'Identity Matters' was a great opportunity for these young Indigenous students to connect with other young Indigenous people with a focus on culture and identity," said Ms Jennifer Wills, Education Officer.  
"Research shows that young people who are strong and positive in who they are, perform better academically and in their personal lives."  
Students' performance of their song 'In Two Worlds' was professionally recorded and filmed, with the final production to be released as part of NAIDOC Week celebrations across the diocese.  
Students from three other dioceses across Queensland will also be writing and filming their own 'Identity Matters' song over the coming months.   
The final productions will not only be a great celebration of identity for students involved, but will also assist school staff, students and wider communities to increase their awareness and understandings of what it means to be a young Aboriginal and Torres Strait Islander person today.
Many thanks to all schools, staff and students who participated in this important event.